No comments yet↓ specifications & manual ↓
This is a temporary post to qiuckly share the information about new models of espresso machines, which were presented today at IFA 2019 in Berlin. You can use photos for free, but please leave a credit with a link to my site, for example:
Photo by: Dmitiy Yurchenko, 101coffeemachines.info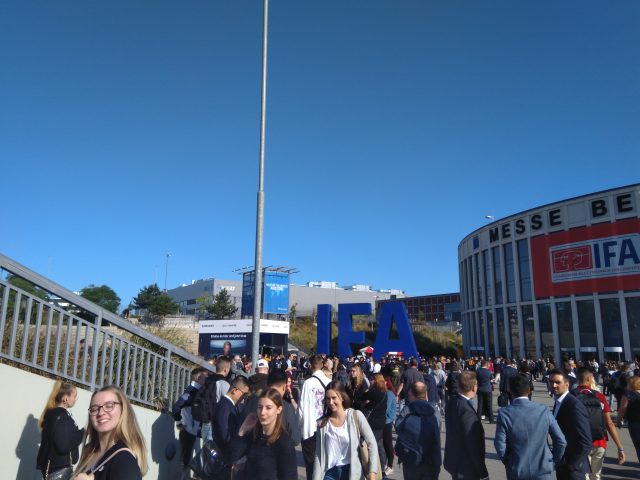 There are almost no trully new global models this year. The most important new product (for global market) is Philips' new Series 3200 with LatteGo, which I already reviewed.
Delonghi at IFA 2019
Delonghi showed new color option (Red) for last year premiere – Delonghi La Specialista, – and new ESAM Perfecta Evo series. Cheaper Delonghi ESAM 420.40.B (4 one touch recipes, 9 in total) and 428.80.TB (6 one touch recipes, 11 in total) will be avialable in the stores in October.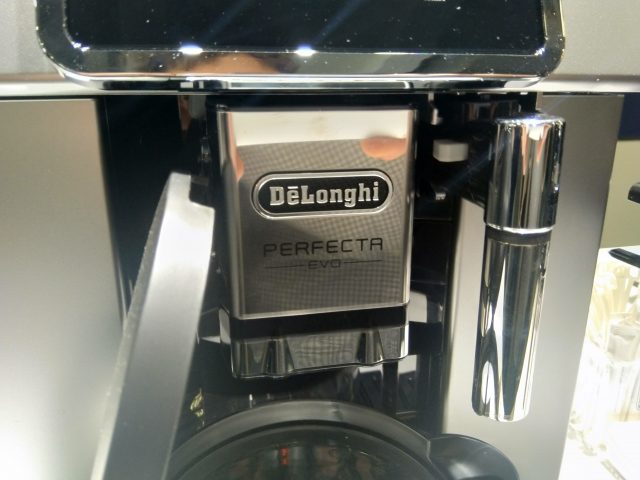 This is a continuation of Delonoghi's old ESAM chassis with some new features:
Anti-scratch drip tray
11 recipes including: special LONG mode for americano, flat white recipe – first coffee, the milk foam, – and hot water. Six are avialable in one touch.
Active electric cup warmer/heater plate
Precise adjustments of milk/coffee (De Luxe version) and My Menu (simple version ESAM428.80)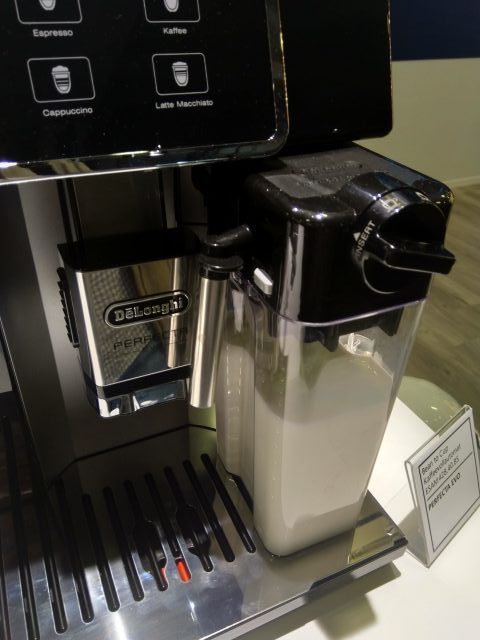 As any ESAM machine, it has water tank and brewing unit accesable from front side. It has two attachments: Latte Crema milk jar and hot water outlet. No panarello! May be the top version will have it.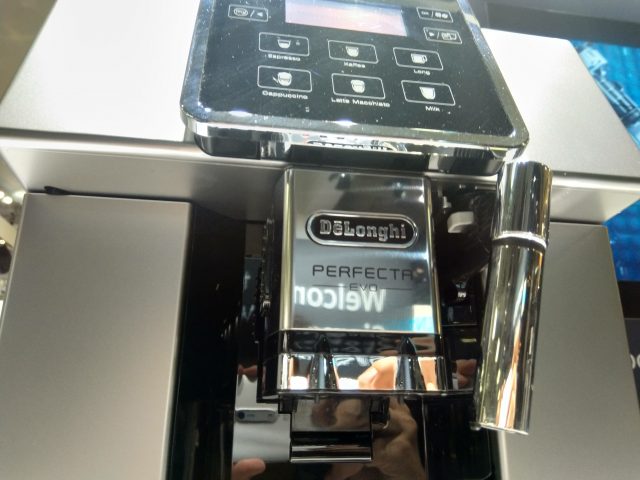 A more functional Delonghi Perfecta De Luxe is still a prototype, which is expetced on market in 2020.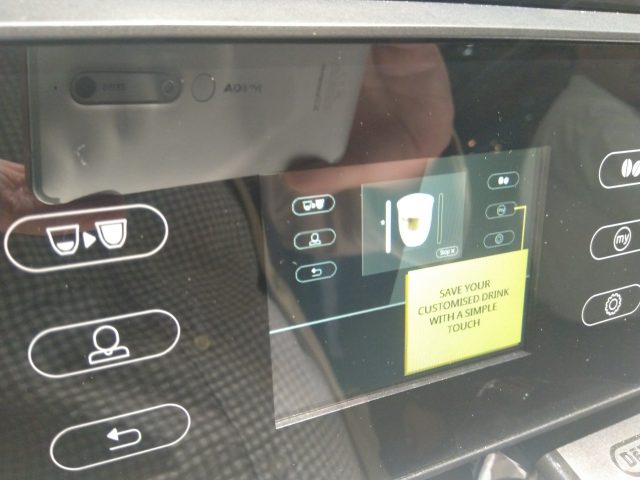 Krups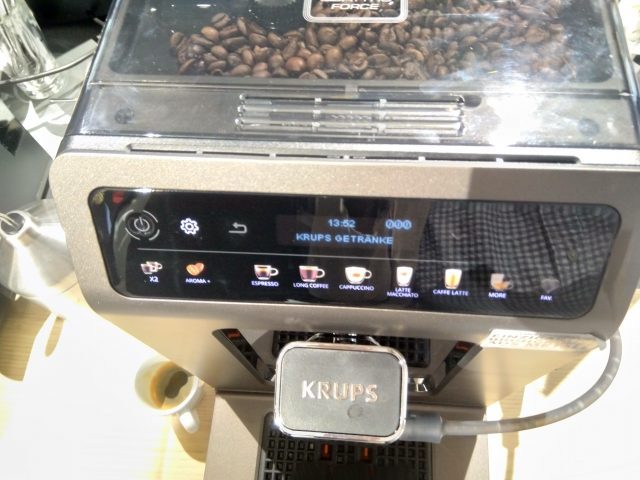 Krups presented Evidence One EA895 automatic espresso machine:
5 (not 3 as before) grind levels, the range stays the same
3 (not 2 as before) coffee strenght settings, the range stays the same
Adjustable "Favorite" recipe, which can be started with one touch
Metal tube at the end of the milk frother tubes
First coffee, them milk on Latte recipe
Krups – as usual – makes minor changes if compared to previous models, but showed a very visual demonstration if its brewing group (all metalm they stressed):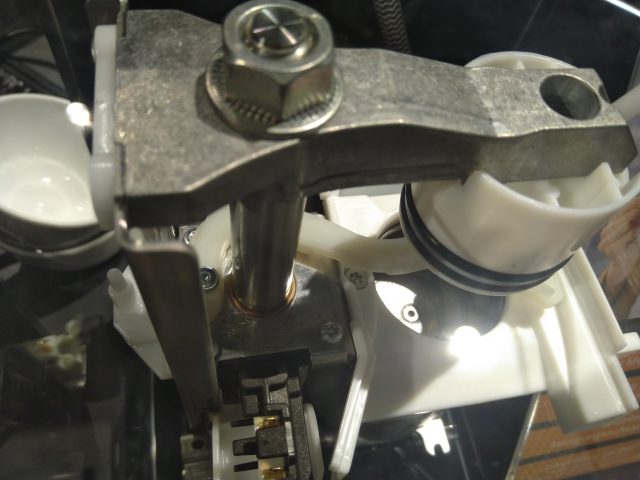 Nivona
Nivona updated 8th series, it comes with a display. It's not touch display, you control it with a rotary knob and two push buttons. Limited grind settings as usual on Nivona.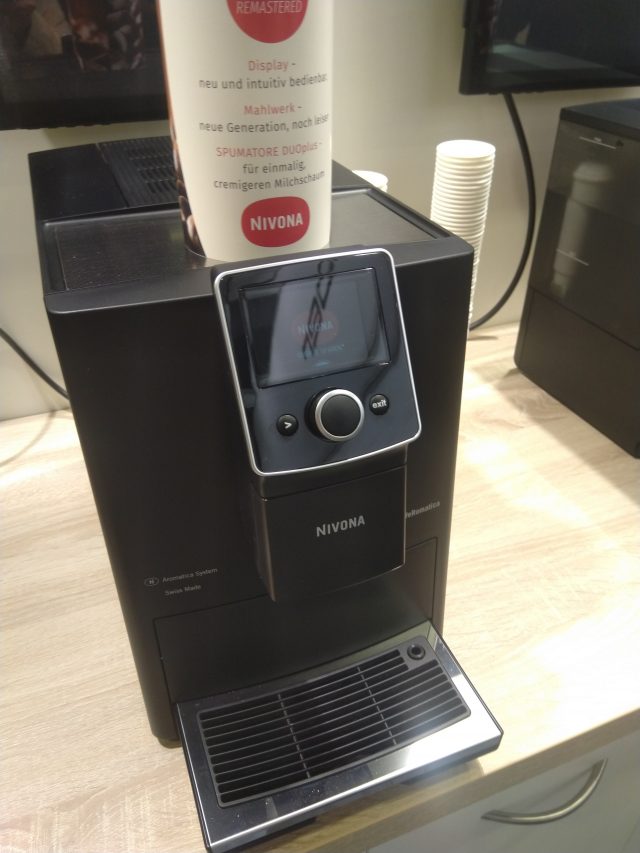 And here is 9th series of Nivona with touch display: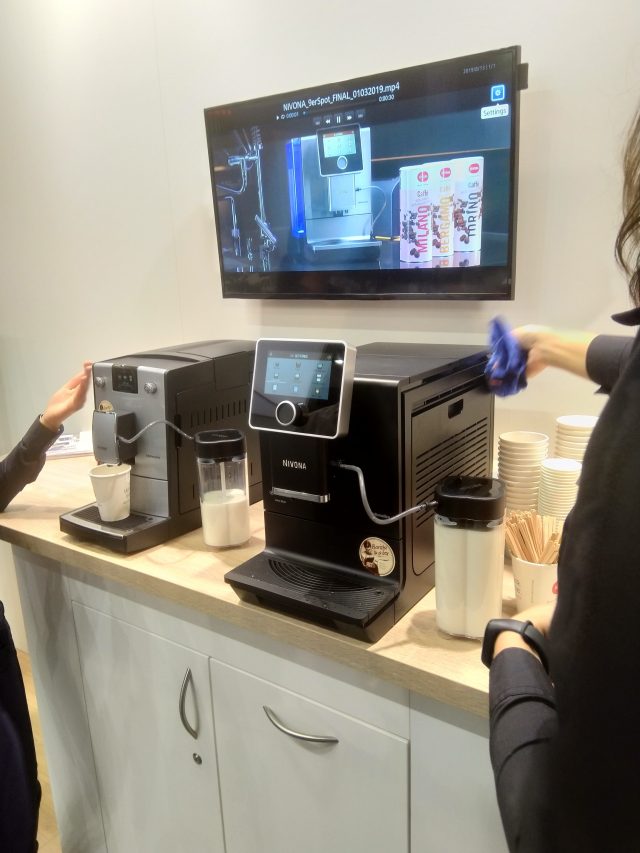 Jura
New Giga 6.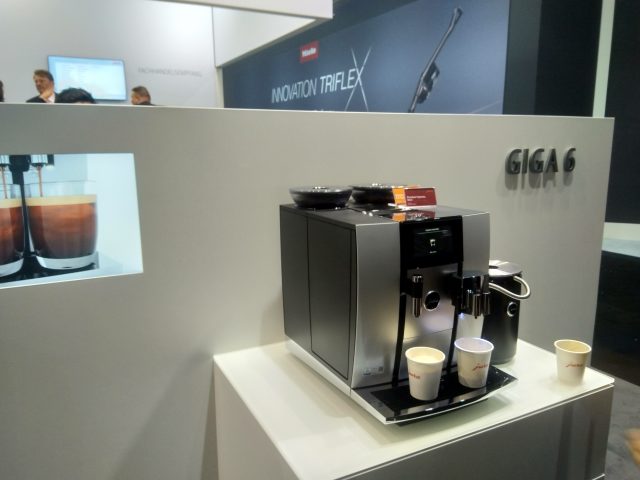 But I looked closer on the D4 model, which is already on the market in Europe, but is still coming to US and Russia. It's a very basic machine without a frother (even no manual panarello), only hot water outlet + very basic controls (touch buttons, no display).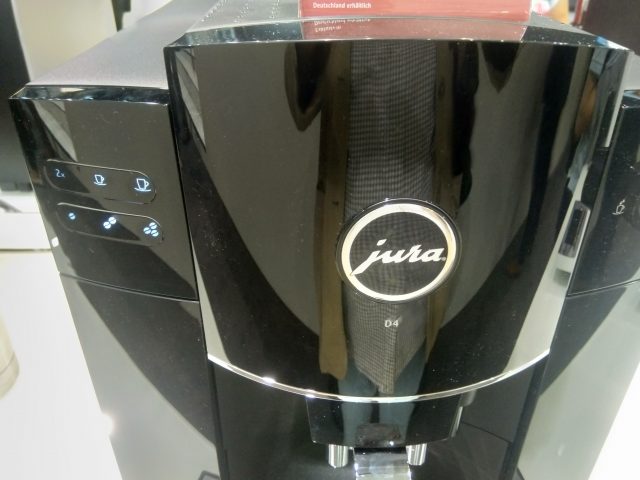 Capsulier
New device from Hong Kong – a reusable Nespresso/Keutip K-cup capsule (stainless steel) + the machine that fill the casule and tamp(!) it. Interesting idea, but needs time to proof if is well made. They already sell them in Europe and USA. At amazon it costs $99 (Capsulier LITE Mess-Free Reusable Single Serve Custom-Blend Capsule Maker Coffee Brewer with reusable Capsi Caspule).
Solis
New narrow thermoblock espresso machine Barista Perfetta Plus (a-la Delonghi Dedica) with both pressurized and unpressurized filter baskets (it is said to be 54mm, but looks more like 52mm) +  professional steam wand nozzle + metal professional-looking coffee spouts. And even with a blind filter. Several colors avaialable, including shine metal, red, balck, green:
Graef
CM702 coffee grinder. Seems to grind finer than Romeelsbacher EKM300, Dedica Grinder or Solis Scala on minimal settings, burrs are more serrated: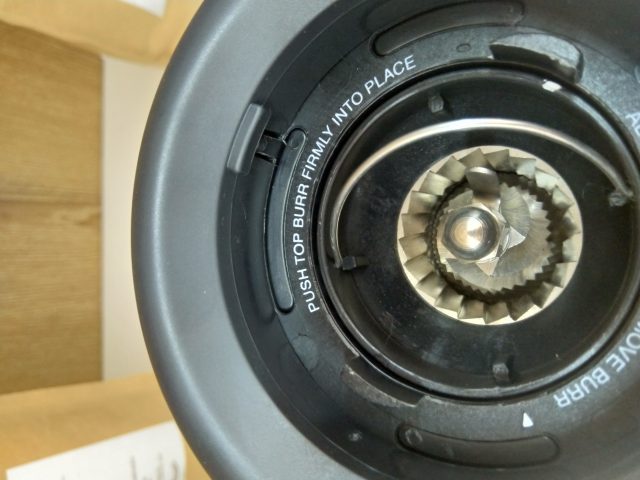 Arzum
Turkish brand for automatic Turkish Coffee machines with it top Arzum Okka model. They laucnhed in Russia 1 month ago: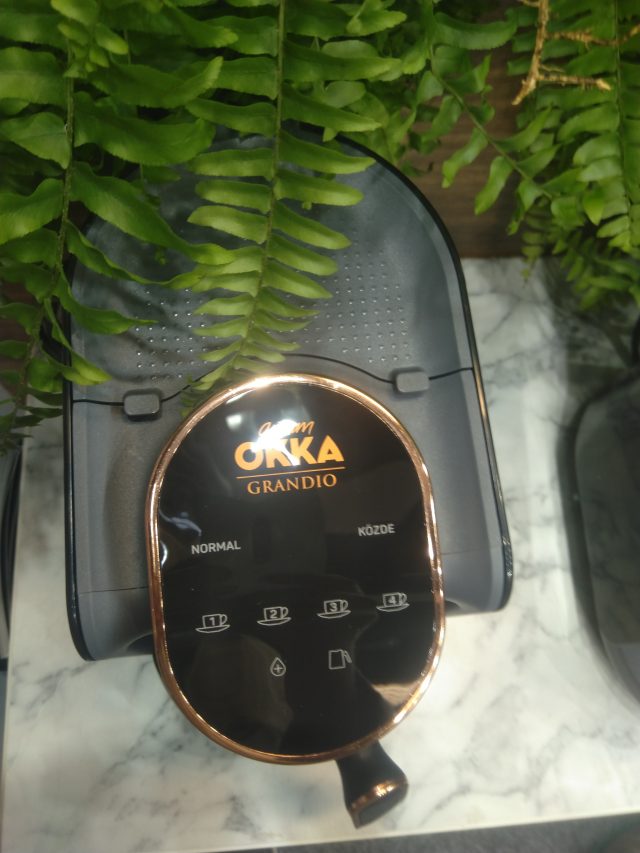 Ariete
They finally give up it espresso development and launched several OEM Chineese and Breville/Sage/Bork machines: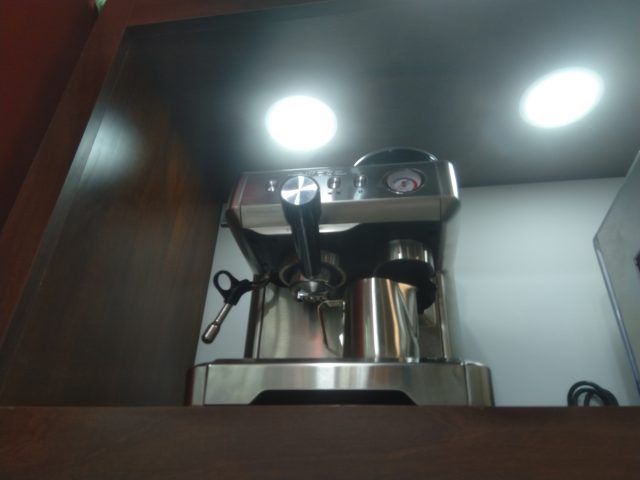 Siemens at IFA 2019
New EQ.500 Integral: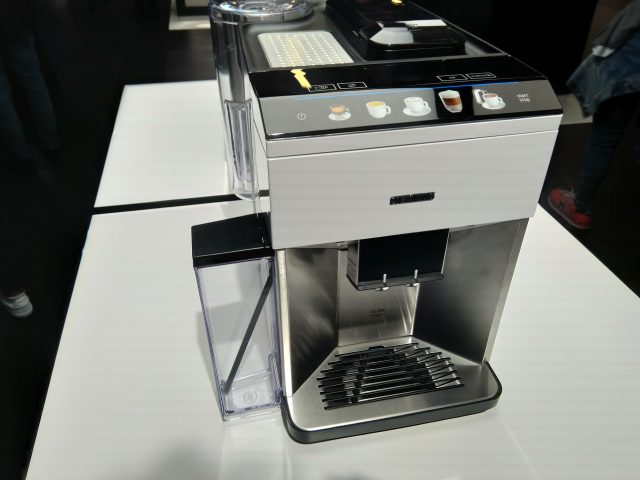 P. S. Nokia 🙂
Noithing to do with espresso machines, but I just like Nokia and pathed its booth on IFA 2019 and make few photos: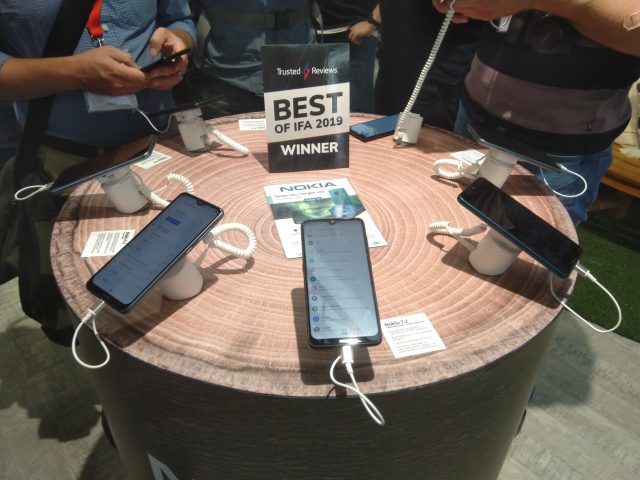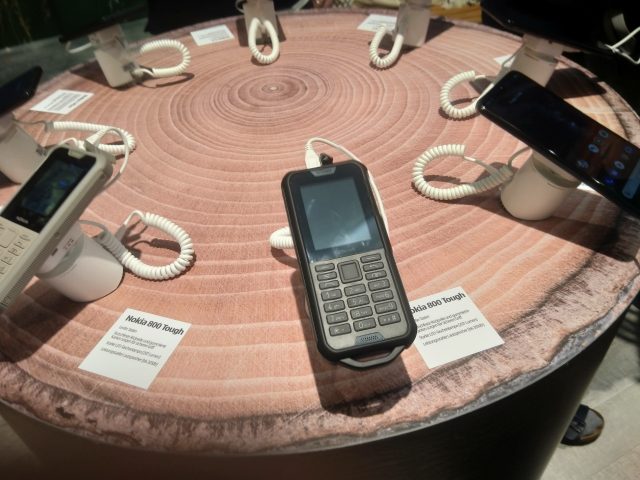 Mail me if you need full res photos.
I NEED your opinion. Please rate my review:
Have some doubts which model to choose? Ask me!